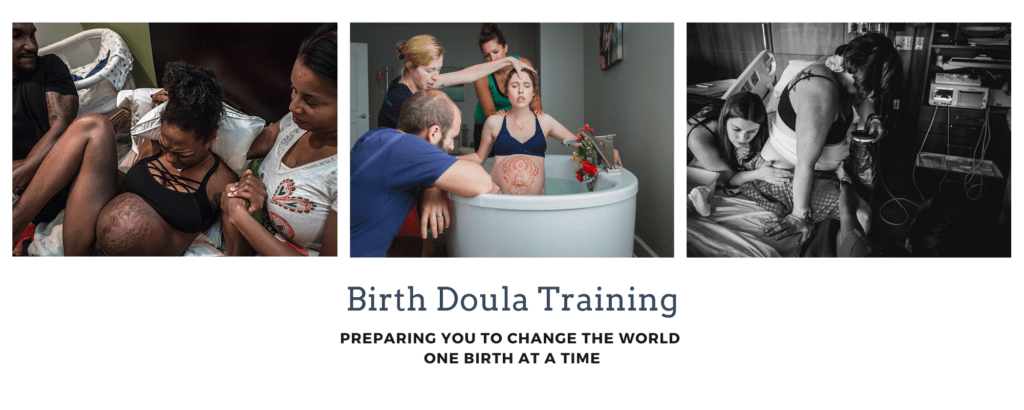 Is this held online or in person?
Each course will say if it is virtual or in person.
I'm not sure that a virtual option is right for me…
Only you can make that decision. I have done dozens of complete birth doula trainings online and the doulas that leave my classes feel ready to work in birth. We do have times where I ask you to have a partner in the training so that you can practice some of your hands-on skills. I also keep the pace appropriate and change up how we're learning to include small group work, physical activities, videos, discussions and more – all designed to help you remember the information and put it to use with your clients. I promise you, this is not a power point heavy snooze fest.
Will I be certified when I leave?
The short answer is no, however, you are ready to start attending births immediately. This also means charging a fee that you set and earning money. Once the training is over you will be able to call yourself a birth doula and start finding clients and attending births. After attending at least three births and doing some paperwork around those births, you're ready to submit your certification packet to DONA. You can read more about the process here.
---
"I wanted to thank you again for all of your time, effort, patience, and organization this weekend. I had no idea that a 3-day virtual training would be so engaging, but I soaked it all up, and you left me wanting even more! You are a natural teacher (and obviously a natural and brilliant doula). Your complete care and respect for everyone, no matter who they are or what their beliefs are or where they're from, are communicated easily even over a screen. I'm so thankful that you were my doula trainer."
---
---
What do I need to do before the doula training? Do I need medical experience?
You do not need any medical experience. In fact, you don't have to even have given birth! About 44% of people who attend doula training have never had a baby or even seen a baby be born. This workshop will meet you where you're at and help you figure out what your next steps are and support you while you do that.