Want to hear a baby's first cry and know you participated in that miracle?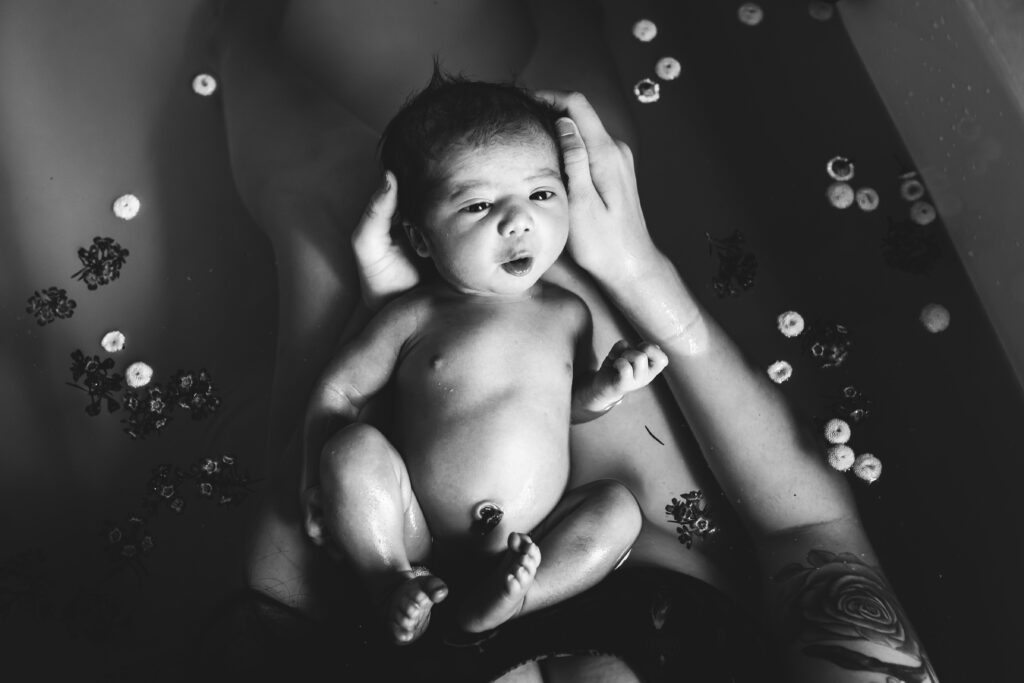 If you've ever wanted a job that makes a difference, you're in the right place.
A doula transforms the childbirth experience. This significant event can be isolating, frightening, and confusing—but with a doula's support, it becomes extraordinarily empowering.
People who have continuous, one-on-one support are more likely to have a positive birth experience. They are also more likely to experience spontaneous vaginal births. Their labors tend to be shorter, and they're less likely to need pain medication, interventions, or c-sections.
You can make that difference.
I've trained over 2,000 doulas and attended over 1,000 births, and I've developed this program to help you see through my eyes. This virtual, DONA-credentialed course will prepare you for the beautiful, challenging, and always surprising life of a doula.
You'll need knowledge, of course, but you'll need confidence, too. Whether you're concerned about guiding decisions during labor or landing clients beforehand, this course will prep you to become a successful, self-assured doula.
An interactive course that keeps your attention
Much more than videos and workbook exercises
This course, like all certified doula training courses, is based on content dictated by DONA International. But my course is designed to be fast-paced and highly interactive. This course includes:
Small group work
Large group work
Brainstorming sessions
Show & tell
Mock interviews
Alumni doula panels
Review games
And more!
You certainly won't fall asleep (just like a newborn). You'll participate in the learning process now as much as you'll participate in the birthing process later.
And later, when you graduate, you'll have access to our exclusive Facebook community of over 700 alumni doulas, as well as my weekly video office hours.
You need three things to be a successful doula
To thrive as a doula, you will need more than what you can get from a book. Even a stack of books. This comprehensive course covers the three things you need in a collaborative method. You'll gain practical, social, and emotional skills as well as a wealth of technical knowledge.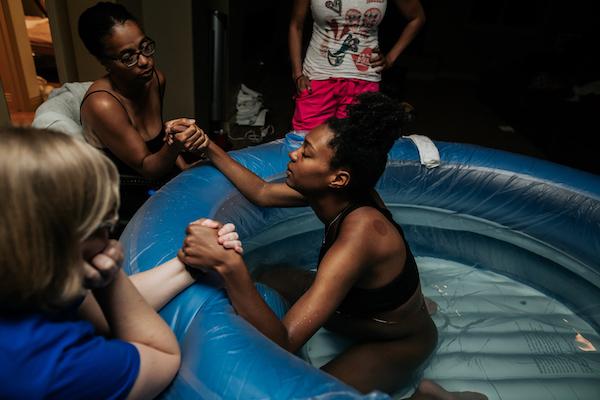 To be a successful doula, you need:
1. The knowledge and skills to support families before, during, and after labor.
This is the space where doulas work their magic, transforming an overwhelming experience into a fully supported one. Regardless of the surprises birth brings, the simple act of support makes all the difference.
As you guide and nurture the families who look to you for guidance, you'll draw on a comprehensive body of knowledge. You'll thoroughly understand:
The way labor unfolds.
The physical issues that can arise during labor.
The emotional aspects of an intense experience.
The way hospitals work.
You'll learn to provide emotional, physical, informational, and practical support for both the laboring person and their family, as well as advocating for those you are serving. You'll feel confident about providing help and care because you'll be a childbirth expert.
2. The confidence to trust in yourself and show up boldly.
You'll need more than information to provide dynamic support. If you're worried about making mistakes, then you will enter the birthing room timid and nervous. Families need to feel calmness and strength.
After you learn to be a doula, those fears will fade. You'll be so well equipped that even your first birth will be more exciting than anxious.
Your families will rely on you—and you will thrive under that privilege. After learning from the most seasoned experts, you'll feel ready, equipped, and empowered to tackle any challenges.
3. The professional skills needed to build a successful business.
You could be the greatest potential doula in the world, but if you can't get clients, you'll have no opportunity to develop your talents (or witness the astonishment of birth).
In this course, you'll learn all the professional aspects of building a business from the ground up. You'll be a confident and empowered businessperson as well as a professional and knowledgeable doula. We'll address all things business, including:
Writing your elevator speech
Gaining your first client
Figuring out pricing
Living life on call (even if you have kids)
This course isn't just about what to do in the birthing room. It's about living the doula life.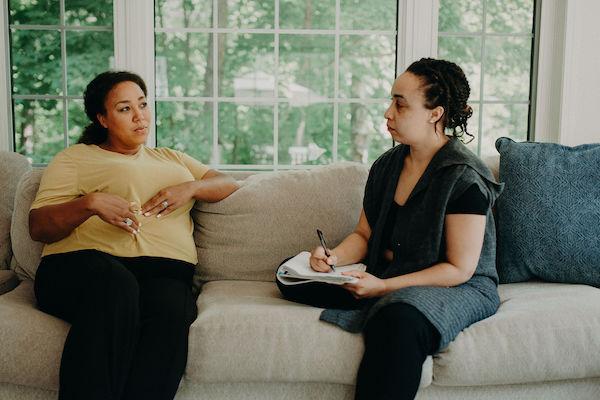 Who should take this course?
Maybe you're curious about being a doula, or maybe birth support is your passion. You could plan to focus on people who want unmedicated births or people with high-risk pregnancies. Maybe you simply want to care for a specific family.
Anyone can be a doula if you care about supporting families before, during, and after labor.
You don't need medical experience to be a doula. Even if you've never attended a birth, you can learn to be a doula.
If you're interested because you think birth is extraordinary, you're right. Sign up today.
What is included in the course?
After you sign up, you'll receive a packet of materials in your mailbox. This includes a doula training manual and many handouts to get you started. For example, the handouts include sample business documents, like a contract and prenatal information forms, which you can customize to use with your clients.
Everyone also receives an item for their birth bag that we'll use during parts of the training. (Everyone gets something different, and it's a surprise – so I can't spoil it for you here!)
Don't miss these workshop topics
Introduction to childbirth workshop (not included in some courses)
Doula business basics
Finding clients (including interviewing, agreeing on a contract, and setting fees)
Statistics on the benefits of having a doula
Non-drug pain relief & comfort measures
Supporting the emotional needs of the family
Labor positioning
Epidural anesthesia and the doula's role in supporting families
Cesarean birth and the doula's role
How to assist clients with information gathering and using evidence-based data
Lactation for birth professionals workshop (not included in some courses)
And much, much more!
Get support after the course ends
Even after the course ends, you aren't on your own. You can use the alumni support options as long as you want.
When you complete the course, you'll be invited to join an exclusive private Facebook community of doulas who have graduated from this course. This group always has robust conversations going to help you learn, celebrate, commiserate, laugh, and cry. And if you have a burning question late at night and can't reach me, you can still find input from a few other alumni night owls.
I also offer a weekly office hour to help you with your business goals and doula questions. During this one-hour video call, alumni are welcome to drop by whenever they want some input, feedback, or support.
In our monthly speaker series, expert doulas provide insight and professional development—there's always more to learn. Here are a few past topics:
Deep dive into contracts
LGBTQ+-friendly doula practices
How nurses and labor and delivery nurses work together
Body mechanics for doula
Birth trauma
Doula business models
Want to hear more from previous students?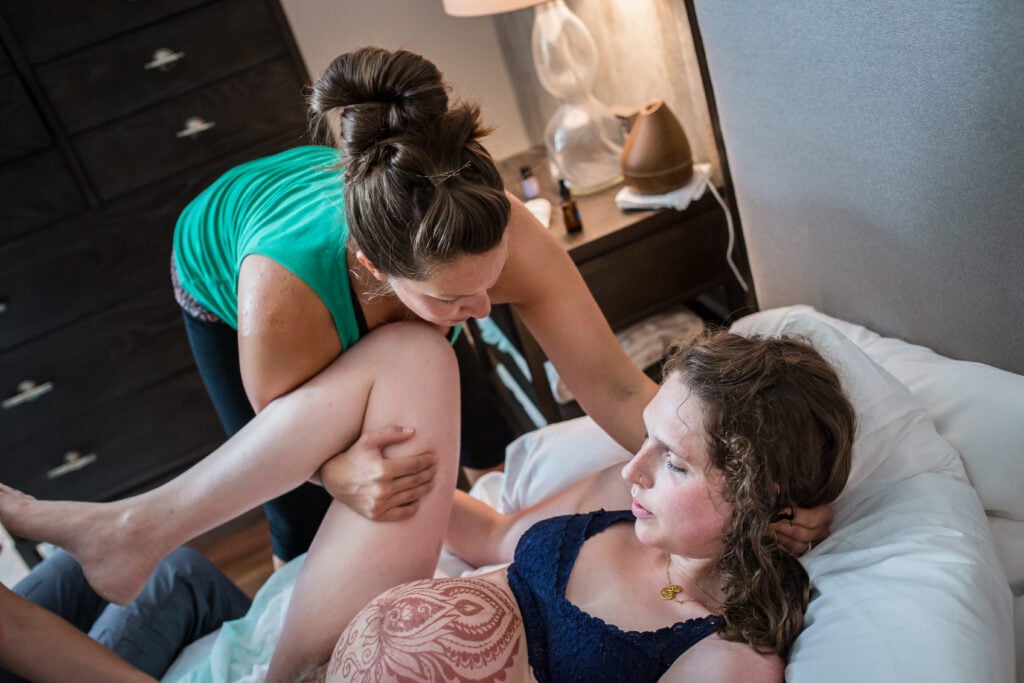 "Robin made the class exciting and easy to follow along. I was worried with it being online I would miss some of the benefits of in person learning but Robin provided so many resources for us and answered all of our questions."
"Robin Weiss was absolutely amazing as the instructor for this workshop. She took into account that we were all on Zoom over the weekend and made the content understandable and easy to follow while also giving ample time for questions and comments about the content being discussed. I feel confident that I can also follow up with her after the workshop for further guidance if needed. She was absolutely amazing and I am so grateful to have had the opportunity to met her and possibly get some help from her in the future!"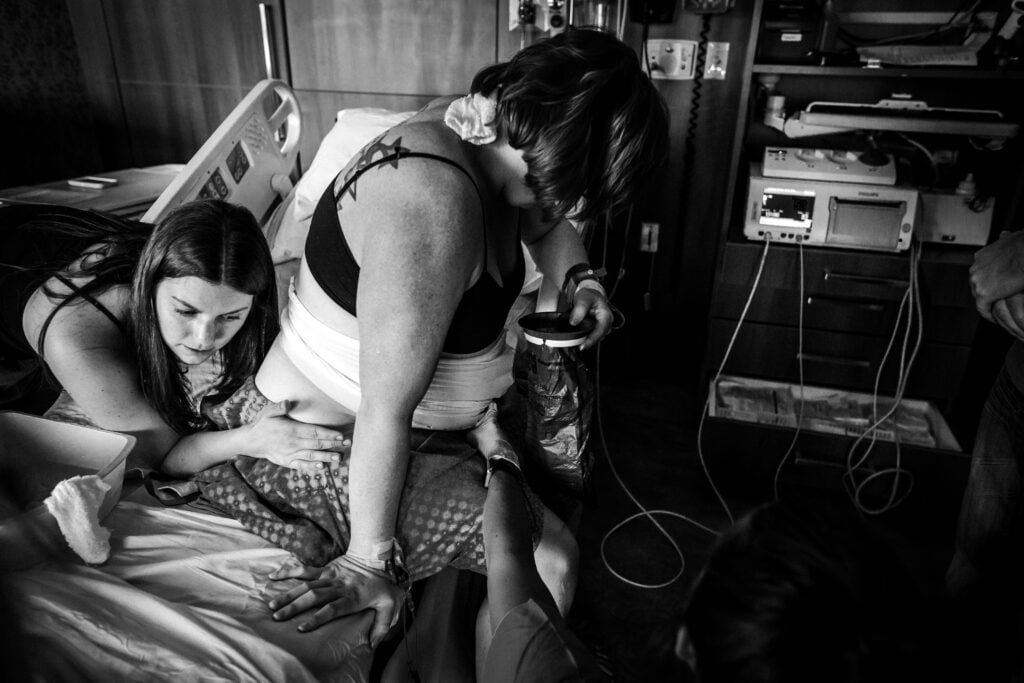 So do you want to become a doula?
Here's one last quote for you. According to the American Pregnancy Association,
"Having a doula as a member of the birth team decreases the overall cesarean rate by 50%, the length of labor by 25%, the use of oxytocin by 40%, and requests for an epidural by 60%."
If you want to make a difference in a pregnant person's birth experience (and even make a difference in the beginning of the baby's life), then sign up today. Whether you help one family, dozens of families, or even hundreds of families, you will experience a privilege and a power you will never forget.
This birth doula workshop is approved by DONA International as three steps in the process of becoming a certified birth doula with DONA International.
Unless otherwise noted, all trainings are virtual.